Something's been brewing at Siung Films!
We are currently in production! Filming a magazine-style TV show for RTM that highlights Sabah heroes and local legends.
We aim to motivate and inspire Malaysians, in particular Sabah's youth by showcasing successful people and organizations that are making a real difference to the communities. We hope that our youth will be inspired to see that they too, can make a difference. We are very lucky that two of our Sabahan gems, the talented Amy Dangin and Hazli Bojili joined us as hosts! The shoots are full of laughter and fun so it doesn't feel like we're working at all! Thank you for the positive vibes!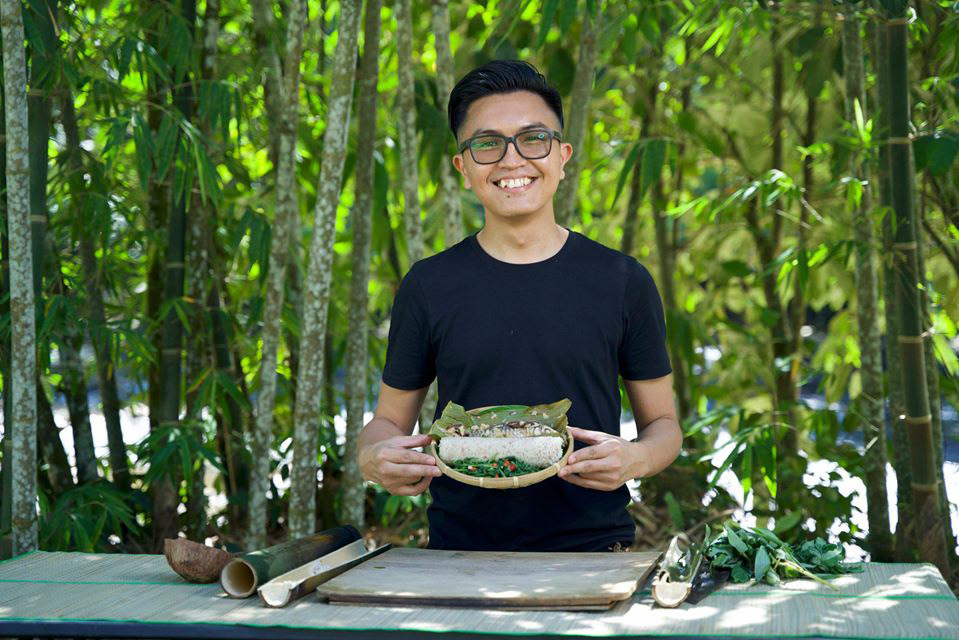 One of the segments in Local Heroes is cooking with local celebrities/chefs using traditional and unique ingredients from Sabah. We are proud to feature Sabah's culinary hero, Pison Jaujip and his delicious recipes. Famous for his page Ropuhan Di Tanak Wagu, Pison shares new and improved twists on local traditional recipes and reminds us about the history and importance of our local cuisine and ingredients.

Thanks Pison!
Introducing our Eco-Hero, Adzmin Fatta. He shares his story working with Reef Check Malaysia 's conservation work on the beautiful island of Mantanani Island off the coast of Sabah. Adzmin started his eco-career when he was just a teenager after an opportunity to attend a WWF eco bootcamp. Since then he and his friends set up an NGO - Green Semporna - and he also represented Malaysia as an environmentalist in the US. He's an inspiring, dedicated and passionate Sabahan youth.

Stay tuned when his story is aired on RTM.
ADAM SHAMIL
Here is another hero featured in the program that needs no introduction. Our very own young and inspiring hero, Adam Shamil! He started off as a content creator who educated his viewers about Sabah, Malaysia in his "Get It Right" videos, and his hit videos "Grandson bullies grandmother." 
These have earned him more than 70,000 subscribers and over 1 million views!!!! Now, being the Jack of all Trades that he is, he has released a new single entitled Bintang and this too as so far gained over 115,000 views!
JAPSON WONG
Japson Wong, a marine scientist turned upcycle artist. With his background in marine biology and environmental science, Japson Wong has turned his passion for the environment into works of art. He makes creative art pieces out of junk - unwanted PVC pipes, x-ray films, coffee capsules, wooden pallets, styrofoams, etc. His creations can now be seen in shopping malls, art galleries, cafes, airports and are often nature-themed.
He also dedicates his time to teach and create awareness on upcycling and inspires the locals in playing our part to keep the earth greener. Japson is also the founder of JF Production - KK and most of his repurposing work can be found here. Japson you are our hero!
HOSIANI JAIMIS
Hosiani Jaimis or fondly known as Keewon, is a multi-talented creative hero, proof that she is much more than just a beautiful face. Besides being crowned the 2018 Unduk Ngadau at the Kaamatan Festival 2018, Keewon is also a successful ambassador, emcee, motivational speaker, actor, singer and also conducts make up classes in between! Her music video, Magandad Dika has over 600k views to date!
What an inspiring, empowering young woman! Follow us to know more when we sit down with her on our show, Local Heroes talking about herself, her work and her hopes and dreams.

PATRICIA MOSINOH
Using traditional ingredients that are both healthy and delicious, Patricia Mosinoh shows us an exciting new way to make cheesecake using bambangan, Sabah's wild mango known for its tart, punchy flavours.
ANN OSMAN
Sabahan Ann Osman made history by becoming Malaysia's first female professional MMA fighter. Achieving a number one world ranking before her retirement, Ann shows us that facing your fears and defeating them can lead you to the top.
ME GUSTA
Me Gusta released their first single in 2011 and haven't looked back. After reaching the Hard Rock Band Search finals in 2016, they cut a name for themselves and began performing throughout the country before releasing their self-titled album two years later. Me Gusta reminds us that sometimes, we need to take a step back and find our passion to achieve success.
Cheong Kok Ann is a Sabahan Renaissance Man and the architect of the Tamparuli Upside Down House. A jack of all trades, the former chairman of the Sabah Performing Arts Society is also a musician and organiser of the KK Jazz Festival. Kok Ann proves that if you continue to pursue your creative spirit, great things are sure to come your way.
ROGER WANG
Local music legend Roger Wang is no stranger to starting from scratch. With eight acclaimed albums under his belt, he is regarded as one of Malaysia's best solo acoustic guitarists. Roger talks about his long musical journey and how he rekindled his passion for music through stepping away and focusing on a new creative medium.
​​​​​​​
CHRIST BOYLONDON
A young chef hailing from Kuala Penyu, Sabah, Christ enjoys fusing local flavours with modern cooking. In this episode, he'll be showing us unique and interesting ways to use traditional Sabahan ingredients.
JUHAIDAH JOEMIN & ZENO GABING
Juhaidah Joemin and Zeno Gabing operate one of the most successful, award-winning animation studios in Malaysia: Giggle Garage. This power couple with humble beginnings prove that dreams can become reality when fueled by passion and perseverance, even when the odds seem stacked against you.
Sabah's multi-talented Phoebe Tsen is a singer-songwriter, producer and award-nominated sound designer. Making up half of Bornean band Avery Fos, she is an up-and-coming music producer working closely with Malaysian theatre company, Pitapat Theatre.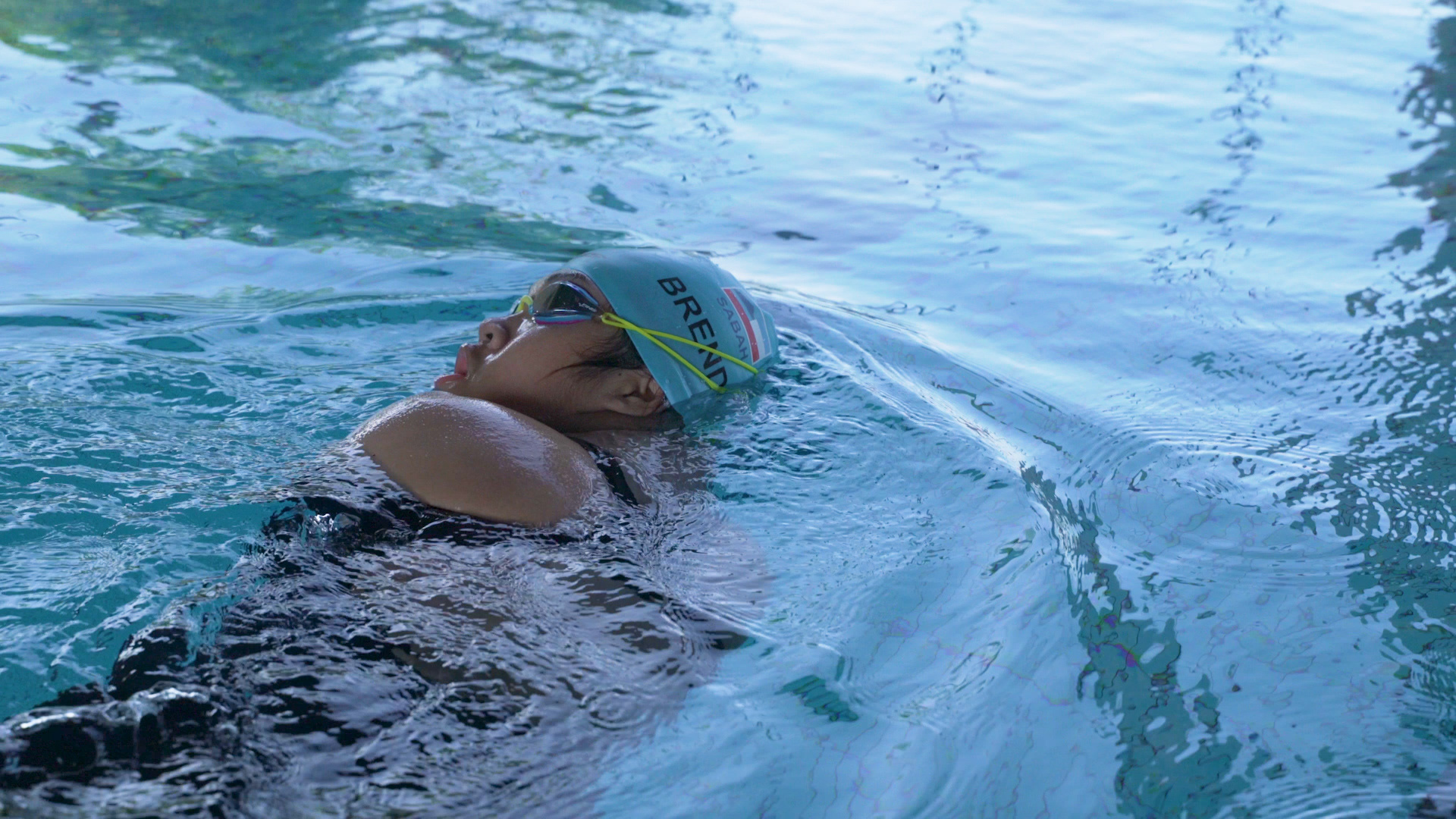 BRENDA ANELIA LARRY
Brenda Anellia Larry rose to fame when she became the first Malaysian para swimmer to qualify for the Tokyo 2020 Paralympic Games. Afraid of water in her younger years, family and teachers encouraged her to step out of her comfort zone and try swimming. Brenda is an inspiration to all of us, proving that nothing can stop us from accomplishing our goals.
​​​​​​​
Meet Sabah's rising star, Ora Della. With an exploding Instagram following that has brought her into the spotlight, Ora shares with us how music brought her out of dark and lonely times. Now, the young musician hopes to show the world how powerful music is with her unique and inspiring tracks.
​​​​​​​
After overcoming a tragic event at the tender age of 15, Mary Jim moved to Kota Kinabalu as a young teenager and today, helms an incredibly successful business. Now, she's giving back to the community that raised her. A strong believer that kampung fashion has its place in the world, Mary is building opportunities for rural communities to thrive on their own terms.
CHUGS ON DECK
A band on a special mission, Chugs on Deck hopes to challenge misconceptions surrounding mental health through their music, and create conversations that will empower and support those in the struggle. Chugs on Deck put out their first EP in 2016 and since then have gone from strength to strength.
Known as The Elephant Whisperer. Koro hails from Telupid, a town in Sabah's interior region. His love for the wild has led him to where he is today, leading a group of citizen scientists as they work on the Elephant Harmony Project to create a better understanding of elephants in our communities.
​​​​​​​
An a capella group that's performed some of the best covers of all-time favourite songs in Kota Kinabalu, True Echo is now venturing into composing their own music and staying true to their roots.
Known as Queen Drey, this Rotarian never stops. Always looking for new ways to create impact, Audrey learned how to bake a local version of an Italian biscuit and turned it into a social enterprise, with profits going to the Borneo Paralympic archers. This superwoman is also the founder of Sharity of Hope, a local NGO committed to the welfare of children.
One of Sabah's top dancers, Christopher Liew had found a way to turn his passion into a profession. Along the way, he's helping Sabah's young and non-able bodied dancers pursue their dancing dreams. Christopher is a profound believer that dance can help youth learn the importance of failure and how it ultimately allows them to learn and succeed.
GINDUNG
Aspiring to keep the sundatang alive for future Malaysians, Gindung hopes to preserve traditional musical knowledge and pass it on to the next generation. Not only has he learned how to play this traditional Sabahan instrument, he has also become a craftsman, mastering the skill of making the sundatang with both traditional and modern elements.
Chef Shan, Executive Chef at the Hilton Kota Kinabalu, takes us on a gastronomic adventure by lending a Sabahan twist to a traditional Italian dish using one of the state's most iconic ingredients, bambangan.
The Lintanga Sisters, known for their stamina and speed, are Sabahan ultra runners. As part of the Malaysian Ultra Trail running team, these women travel around the world to compete. They are the true epitome of how tenacity and determination can bring you to great places, but it's the love of family that keeps you going.
Henokh is a professional violinist who's inspiring the next generation to find freedom in music. This music teacher has taken children from rural communities under his wing, teaching them how to play classical, traditional and contemporary music on the violin. Henokh believes that it is important to preserve culture and tradition through music while empowering Sabahan youth to strive for greatness in their lives.
Armed with hard work and dedication, Chef Harres made his way to becoming a junior sous chef in a five-star restaurant. Although the journey hasn't been easy, Chef Harres shows us that when you enjoy what you do, nothing will stop you. Besides, he says, cooking is fun.
Wildlife biologist Dr Wong Siew Te is one of the country's foremost experts on the Malayan sun bear, having founded the Bornean Sun Bear Conservation Centre in Sandakan, Sabah. Wong was recognised as a wildlife hero in the book Wildlife Heroes: 40 Leading Conservationists and the Animals They Are Committed to Saving. With an undeniable love for the gentle creature, Wong has committed his life to the protection and preservation of this endangered species.
Sabah's premiere finger drummer Ain has developed a very unique sound by sampling traditional Sabahan instruments and mixing them digitally. The result: a whole new world of music infused with memories of the past and hope for the future.
Chocolatier and chocolate maker extraordinaire Josephine Lu will be taking us step by step into the world of chocolate as she whips up a special plate: chocolate dumplings. She sources her chocolate direct from the farm and helps develop the local cocoa industry in Sabah
Moonchild, one of Sabah's most successful e-Sport teams, is forging a new path in the arena of sports and technology. With e-Sports being relatively new in the state, Moonchild is gaining recognition as the team continues to bag awards both in Malaysia and at international competitions.
Apai is a multi-talented musician who mastered the clarinet before finding new joy in the saxophone. In this episode, he shared with us a song he composed for his parents, with melodies sure to pull on the strings of the heart.
Chef Sazri turns a cooking adventure into a health lesson as he shares with us the benefits of turmeric! Here, he makes ikan ampap, or braised fish with chilli and turmeric. This humble chef also sheds some light on his own journey of working his way up from being a steward to become the Chef de Cuisine at a notable hotel.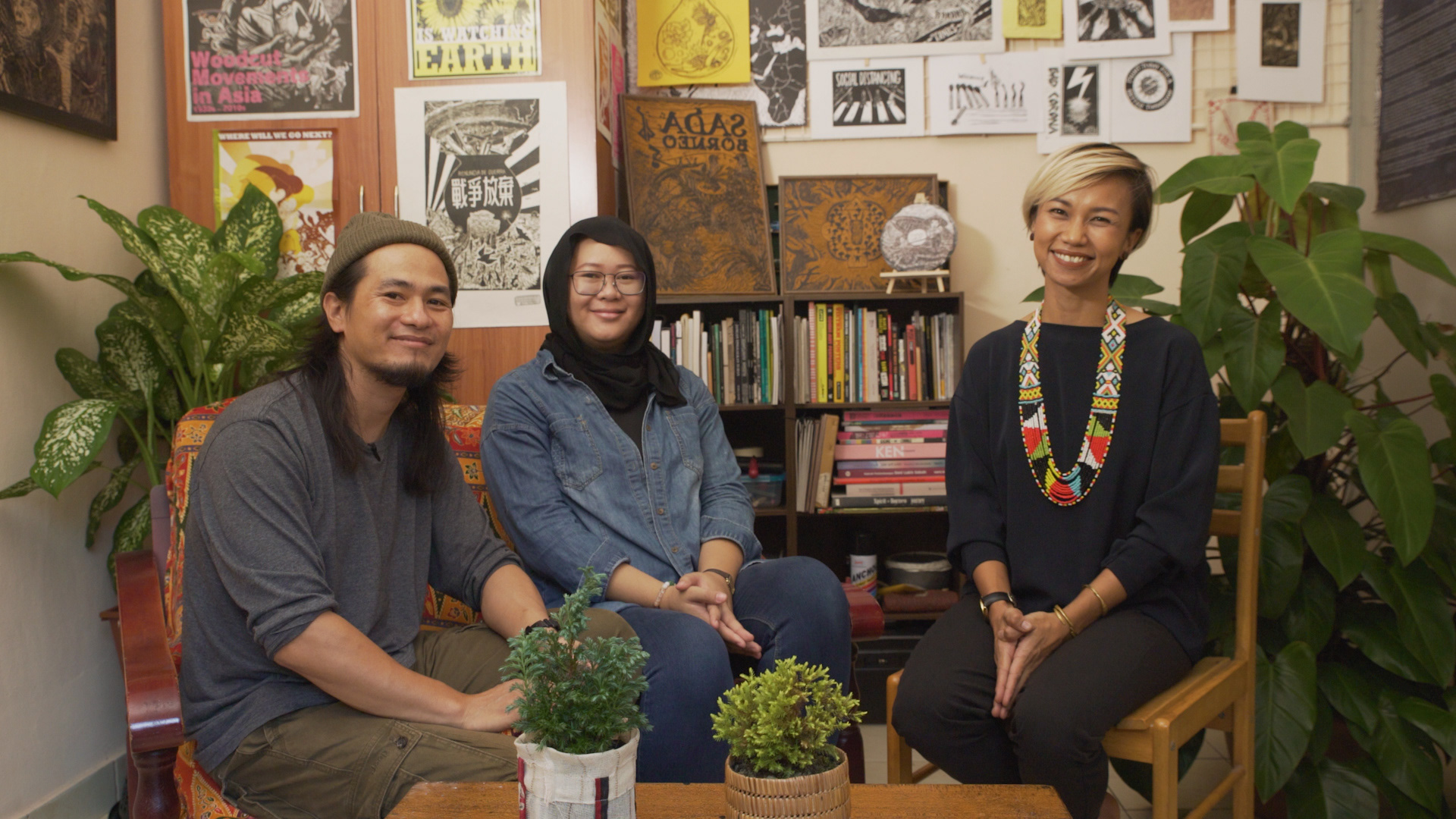 Rizo Leong and Memeto Jack are members of the art collective, Pangrok Sulap. These young artists from Ranau are making huge waves in the art scene, with exhibitions all over the world. Through art, Rizo and Memeto hope to empower the community, raise environmental awareness and make a lasting difference in society.
As Sabah's most successful rap artist, Benzooloo has garnered a massive following and a combined viewership of over 10 million for his songs. He is also the only Sabahan being represented by Sony Music Malaysia, and hopes to create more waves in the music scene.